Whether you're buying windows for a new house or planning to replace the ones you have, you probably have a huge decision to make. Windows play a major role in your home and can often be quite expensive to purchase and install, which is why it's important that you make the best choice in the first place.
It goes without saying that choosing a window company with a good reputation certainly helps, since you'd know that the product is trusted. Fortunately, there are a slew of window manufacturers with proven track records across the country for you to choose from — five of which have made this list for your window shopping convenience.
1. Andersen Windows
Danish immigrant Hans Andersen and his family founded the company in 1903. Initially called Andersen White Pine Frames, the company saw its beginnings in Hudson, Wisconsin, to where lumber was shipped through the St. Croix River. Over the years, Andersen went on to become the largest manufacturer of doors and windows in North America.
Today, you can find the headquarters of Andersen Corporation in Bayport, Minnesota, with its subsidiaries manufacturing and marketing window and door products under the brands Andersen Windows, Renewal by Andersen, MQ, EMCO, and Weiland. While Andersen Windows deals with manufacturing, Renewal by Andersen handles window replacement services. MQ, on the other hand, specializes in luxury windows and doors whereas EMCO produces storm and screen doors. As for Weiland, it is an industrial door and window company that Andersen acquired in 2013.
As a privately held company, Andersen employs over 12,000 people and has manufacturing sites that operate in North America as well as Europe. The company was granted the U.S. Environmental Protection Agency's Energy Star Partner of the Year - Sustained Excellence Award in 2021.
The variety of products that Andersen offers include windows composed of wood, vinyl, fiberglass, aluminum, as well as the company's very own Fibrex composite material. You can find their windows in common sizes and styles which include sliding, casement, double-hung, single-hung, bay, and picture, among others. The company also offers windows in customized designs to suit your personal taste and needs. Andersen products provide high quality, visual appeal, and energy efficiency, all for budget-friendly prices and exceptional warranties.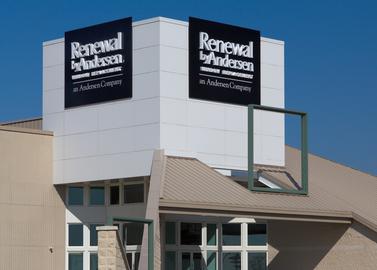 2. Pella Corp.
Pella Corporation began as a small company in Pella, Iowa when Lucille Kuyper and her husband Pete Kuyper decided to invest in a window screen that opens like a shade. Although they started out in 1925, it wasn't until 1937 that the company introduced its first window after introducing the Rolscreen venetian blinds in 1934.
To this day, the Kuyper family still owns Pella Corporation and maintains its status as one of the best window brands in the industry. With its headquarters still in the Dutch community of Pella, Iowa, the company has more than 8,000 employees, 17 manufacturing sites, and over 200 showrooms throughout the country.
Over the course of 64 years, Pella introduced a variety of products including the Slimshade blinds, Architect Series wooden windows and doors, HurricaneShield windows and doors, Impervia windows and patio doors, Lifestyle Series, and most recently, 250 Series windows. The Energy Star-rated company is also known for its innovative designs and technologies such as the patented Integral Light Technology, the patent-pending PerformaSeal Design, and Pella Insynctive (a series of smart windows and doors).
Pella's products are available in various materials including wood, fiberglass, as well as vinyl. The Iowa-based window manufacturer also offers a range of styles such as casement, double-hung, awning, and picture. Insynctive, another result of Pella's innovative ways, consists of windows that feature app-operated locking systems that give you the ability to monitor them from your smartphone. As far as warranties go, Pella has some of the strongest in the industry.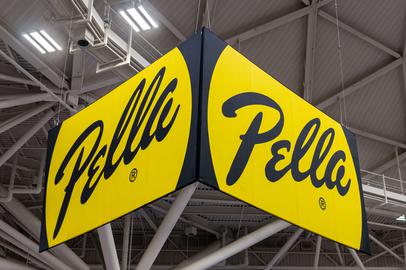 3. Milgard Windows & Doors
Originally named Milgard Manufacturing, Milgard Windows and Doors evolved from a glass company founded in 1958 by Gary Milgard and his father Maurice in Tacoma, Washington. After diversifying into an aluminum window manufacturer, the company's main aim was to provide reliable products that met the architectural standards of the western states. Fast forward 27 years, Milgard introduced its first vinyl-frame windows in 1989. A series of fiberglass doors and windows followed only a year after..
While a lot of window companies simply distribute the products of other manufacturers, Milgard produces its own components — everything from glass units to fiberglass frames. This vertical integration allows the company to have tight control over the quality of the products they manufacture.
Besides producing its own frame material and fabricating the doors and windows, Milgard even handles the process of tempering the glass units. In 1980, the company established Milgard Tempering, Inc. in Tacoma to meet the region's demand for high-quality tempered glass. A second tempering plant was opened by Milgard in Dixon, California 12 years later. Skilled professionals and modern technologies allowed Milgard Tempering to become one of the most reputable suppliers of tempered glass in the United States.
As one of the most popular window brands in the country, Milgard offers a selection of product lines including the Tuscany Series, the Trinsic Series, and the Ultra Series. The windows are available in vinyl, fiberglass, and aluminum, in addition to common styles such as casement, sliding, and double-hung — all of which are supported by some of the industry's top warranties.
Aside from the headquarters in Tacoma, Milgard also operates in Portland, Oregon as well as Sacramento, Simi Valley, and Temecula, California. Although the company was acquired by MI Windows and Doors in 2019, it retained the Milgard brand and continues to provide its own high-quality products.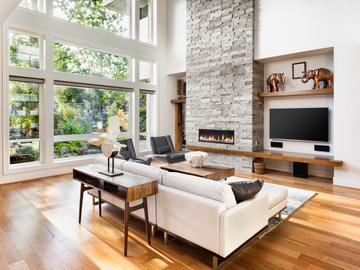 4. NewSouth Window Solutions
Combining more than 60 years of experience in the window business, the Ochstein and Rahn families founded NewSouth Window Solutions in 2010, bringing the factory-direct model to the state of Florida. Their passion for the industry drove them to produce the Ultimate Window, the company's signature single-hung window. NewSouth's main objective is to manufacture and supply windows and doors that are fit for the southern climate. Although the window supplier is based in Florida, it has a number of locations in several southern states including Texas, Georgia, and Louisiana.
Along with their signature Ultimate Window, the Florida-based company offers a range of other window styles including double-hung, picture, and sliding. NewSouth makes use of premium uPVC vinyl for their products — all of which come with a lifetime warranty. The company also utilizes energy saving features such as low-E glass, argon gas, and weatherstripping, granting them an Energy-Star rating —and allowing you to cut down on your monthly energy bills.
Catering to the storm-prone regions of the southern states, the company offers a selection of impact windows in keeping with its motto "Made in the South…for the South". Besides manufacturing windows and doors, NewSouth also provides outdoor enclosure solutions under the name Eze-Breeze, for patios, porches, and garages.
Since the company manufactures its own products without the need for a middle-man, no additional costs are involved — which explains the affordable prices. The lack of a middle-man also allows NewSouth to interact directly with their customers, creating a factory-to-home relationship while ensuring the best quality.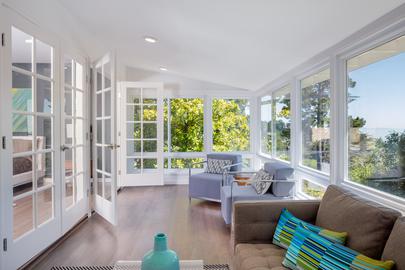 5. Marvin
Starting out as a family-owned lumber company, Marvin first opened its doors in 1912. The business went on to become one of the pioneers in the window design and manufacturing industry. Marvin's mission always revolved around delivering products that served both form and function. Their commitment to sustainability is not only evident in their energy efficient products, but also in their eco-friendly manufacturing processes — granting their products an Energy-Star rating.
Based in Warroad, Minnesota, Marvin operates across 16 cities in North America and has more than 7,000 employees. The team is currently led by fourth-generation members of the Marvin family. The company designs its products with performance and aesthetics in mind. Its catalog of windows include corner, awning, casement, picture, double-hung, and specialty shapes among others.
Marvin boasts a variety of collections, each focusing on a certain frame material (or two) such as wood, fiberglass, and aluminum — all of which come with top-of-the-industry warranties. The Elevate collection, for instance, features a warm wood finish on the interior and durable fiberglass on the exterior to withstand harsh weather. As for the Coastline collection, the sashes and window frames are composed of low-maintenance extruded aluminum. The company also introduced Marvin Replacement and Infinity from Marvin, both of which deal with window replacements. While the former mainly operates in Oregon, Texas, Washington, and North Carolina, the latter provides its services across the country.
Other than manufacturing and replacing windows, Marvin offers a variety of doors and skylights. Another signature product of the Minnesota-based company is Skycove, a glass structure that extends into an open space, offering panoramic views and ushering natural light from four sides.